Twisted Stockinette Stitch Pattern 
The twisted stockinette stitch pattern is a great way to change things up a little bit with you're knitting.  
With this twisted stitch pattern it's okay to knit twisted stitches and you'll really enjoy the lovely results.
Whoa! Isn't a Twisted Stitch a Knitting Mistake?
Well yes and no. There's a twisted stitch knitting mistake which I talk about if you click the link and then there are beautiful twisted stitch knitting stitch patterns. 
Today I'm showing you a pattern variation on the classic Stockinette Stitch. 
All you do is create a twisted knit stitch to make a pretty design and a nice textured pattern in your knitting.

And you'll find a couple of mini knitting tutorials below to help you with this twisted stitch pattern.
Twisted Stockinette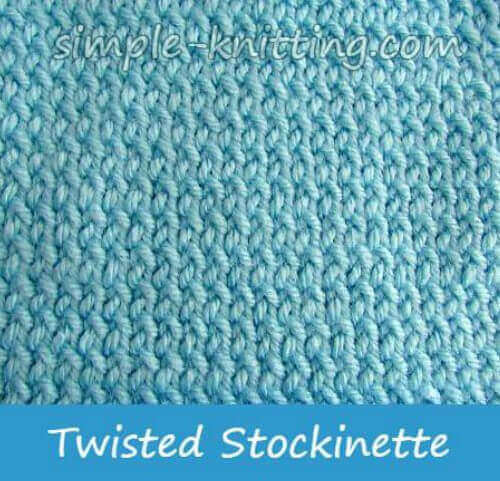 It's pretty isn't it?  And that's simply made by twisting the knit stitches.  Funny how changing one little thing will make such a pretty difference.
You'll just love the texture of this stitch pattern too.

You can use the twisted Stockinette stitch pattern for anything you'd like. So if you'd like to switch out plain Stockinette stitch it's simple enough to do. 
 And it will be a lovely and dramatic difference. 

One thing hasn't changed though and that's like most Stockinette stitch patterns, it still curls so keep this in mind when you want to use it in one of your knitting projects.
Twisted Stockinette Stitch Pattern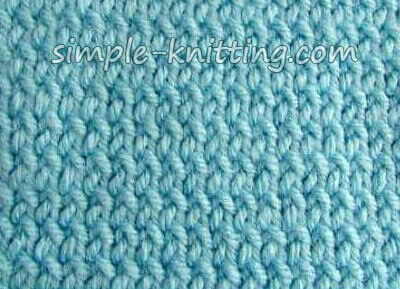 Worked on any number of stitches

Row 1:  Knit all stitches through back loop
Row 2:  Purl

Repeat row 1 and 2 for pattern.
---
Below you'll find the mini tutorials I mentioned.  They will show you how to knit through the back loop and also how to purl through the back loop.  
Both will be important to learn since you'll eventually run into these knitting techniques at some point.  Don't worry, they're both very easy to knit.
How to Knit Through Back Loop
Twisted stitches are created by knitting or purling through the back loops of your stitches. For some patterns you just need to twist a stitch here and there. 
Other times it can be a whole row of stitches like the twisted Stockinette pattern above.  It just depends on the patterns.
Knit Through Back Loop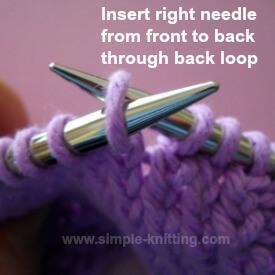 And just in case you want to see it in action, here is a quick little knitting video showing you how.
Knit Through Back Loop Knitting Video
How To Purl Through Back Loop (PTBL)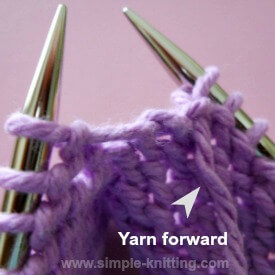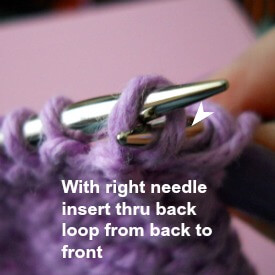 Purl Through Back Loop Video
Hope this helps. Happy Knitting!
I am a participant in the Amazon Services LLC Associates Program, an affiliate advertising program designed to provide a means for sites to earn fees by advertising and linking to Amazon.com and affiliated sites. If you make a purchase through one of my links I may receive a small commission. This will not affect the purchase price and you will not pay more when you buy through my link.