So, what do all those knitting terms and words actually mean?  Maybe you are looking at some knitting pattern instructions and scratching your head.

Terms and phrases in knitting are like shorthand and it's like a special language. 
They're used to shorten a long knitting pattern and also make the pattern a little more interesting to read.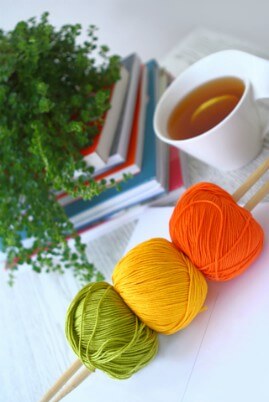 I think the terms and knitting abbreviations are pretty much the same. They both decipher words and phrases.

Understanding phrases and knitting terminology will get a lot easier as you go along. 
And the more you read patterns and various knitting books you'll find that it all starts to make more sense.
Eventually you won't even give it another thought.  
Here's a basic list of common knitting terms to get you started; kind of like a knitting glossary which I will continue to add to as I go along.
As with everything knitting there is always a new knitting word, phrase or knitting term that seems to pop up but you'll learn them as you go along.
If you are still looking for a knitting term and can't find it here be sure to check out my page on knitting abbreviations as well.  
It may be there or drop me a line. Just click on the Contact Me button just below on the right side. I'd love to hear from you.